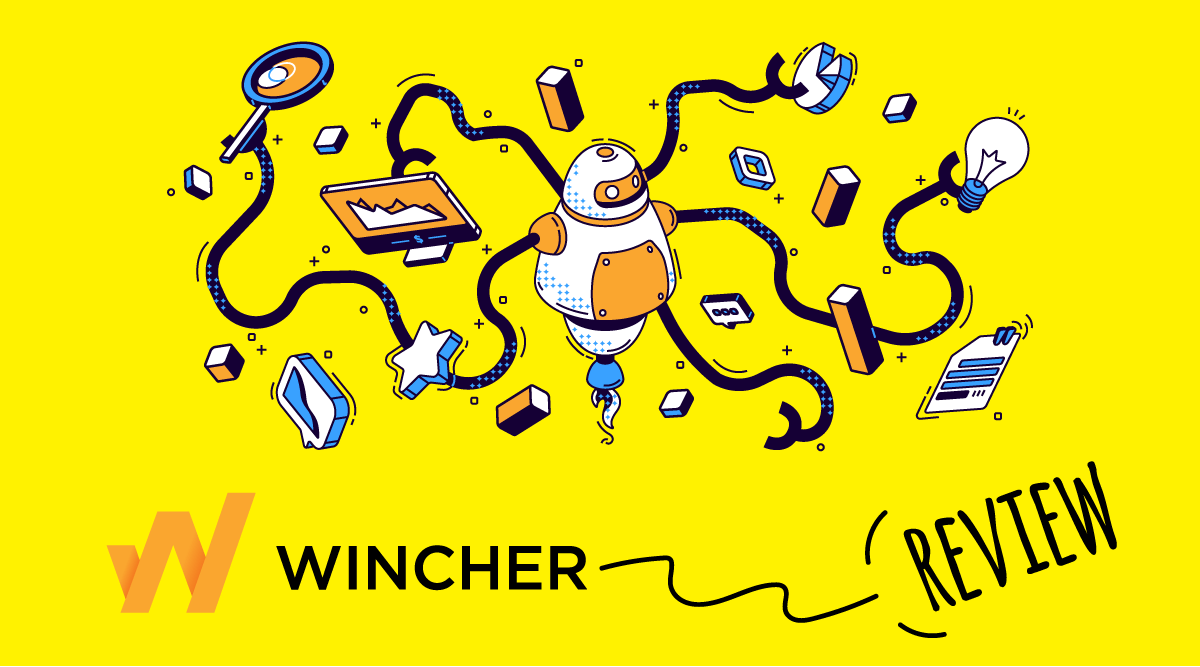 Wincher Rank Tracker Review
The quest for an affordable and realiable SEO tool continues. Does Wincher delivers? Let's discover this Google Rank Tracker together.
When managing SEO (Search Engine Optimization) the first thing you've to take care of is keyword research. And rank tracking is the most important part of this process because you've to keep track of where your website's standing compared to your competitors on search engine results.  Remember the old saying: Keep your friends close and your enemies.. Ehm.. your competitors closer.
There are many web based SEO tools out there and some of them come packed with great functionality. Ahrefs and SEMrush being the most famous, are also the most expensive (starting from $99/mo and going up to $999/mo -wow!). Sure, Google's own keyword tools are always free and nice but you know… they're just 'nice'!
And there are the others. Our SEO team almost tried them all. Most of the wanna-be Ahrefs/SEMrush competitors have proven to be weak when it comes to their database quality and big data size. Some are not so 'big' at all, some are not getting updated frequently for our taste. Some of them are only covering Google countries like the US and UK but ignore others, especially emerging markets. That was until we discovered Wincher Rank Tracker developed by Wincher.
A SEO Tool Comes to Save the Day
Wincher is specially focused on tracking your keyword rank for Google and surprisingly offers some of the best SEO tools available. It covered all the Google countries we tried so far and proven itself very useful and affordable. Actually a no-brainer in terms of pricing, we'll come to that later.
Wincher is incredibly easy to use. It allows you to add multiple domains and keywords, so you'll be able to compare your site to the competition. It's one of the forte is its simplicity. You can login and check your sites and keywords in under a minute.
Zen and Affordable SEO Tool
When a competitor ranks up and overtakes you in google results regarding a specific keyword from your list, Wincher will send you a notification. And vice-versa: you'll get notified of your ranking successes too. So you can immediately take action and change your SEO game plan.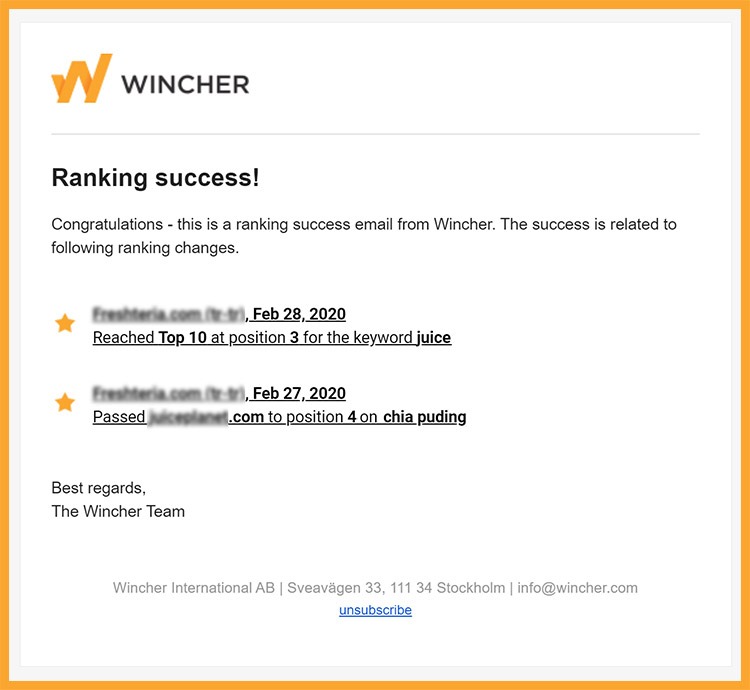 Offering a 14-day free trial with no credit card required, Wincher starts tracking all your  important keywords almost immediately, keeping an eye on your competitors. You can generate PDF reports, do keyword research and a lot more starting €10/month. Any additional websites are €3/month each and each website comes with 100 keyword slots you can fill-in and track.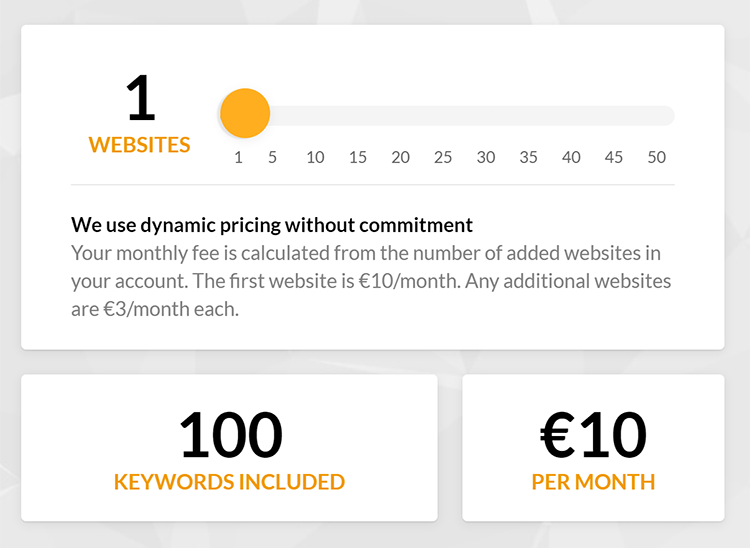 As we also are building and sometimes managing tons of Shopify and WordPress websites for our clients each month, we are excited that Wincher also offers free plug-ins/apps for these content management systems. Not all SEO tools have that.
The only bad news with Wincher is that it doesn't do any tracking for Bing and Yahoo but actually, we don't care that much since when we do our homework on Google, we notice similar improvements on those search engines too.
Verdict: A No-Brainer SEO Tool Decision
Wincher tracks down your success and  your competitors, generates PDF reports, provides ranking history in graphs, and notifies you on drops and climbs on Google SERP. And it does it all with a very fast, minimalistic and zen dashboard for just a few bucks. We're strongly recommending Wincher Rank Tracker to all SEO buffs as well as agencies out there.
Click here to test Wincher SEO Tool yourself and start your 14-day free trial and tell us what you think.